---
INDEX  – Guided tour on how to benefit most, when visiting my website. Enjoy 😊
---
Besides my own Redesigns, I've been hit by clean-up-fever. And I've found various things, that I no longer use. However, it's much to nice to redesign so I've put them up for sale on Trendsales. Search for "fiefit" and you'll find both my fiefit Redesigns and also all the other things I've put up for sale. Below is just samples, in Trendsales you'll find kitchenmachines, jewelry, moccacups and much more.
---
Amsterdam shoulderbag
Strong leather. Two outer-zipper-pockets in the full length of the bag. Hight 21 cm. A lot of good rooms inside the bag, with and without zippers. A bottomring to hold keys etc. Appears completely new because I've hardly used it at all. Warranty certificate incl as the bag is from March 2021. Price: 215 DKK (price from new 1.499 DKK).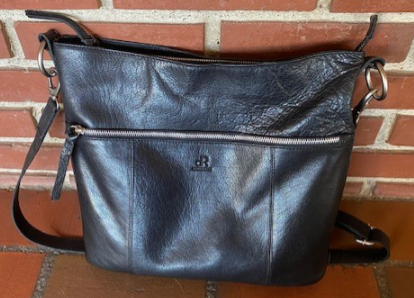 ---
Auluna suede jacket
Length 57 cm. From sleeve to sleeve and round 110 cm. Size 42/44. Price: 45 DKK. Link to Trendsales.
---
Suede overcoat for men
Brand: Tanns of Taunton, natural lambskin products. Measures 130 cm from sleeve to sleeve and round. Total length from collar and down 92 cm. Length of sleeves from shouldersewing 67 cm. Two pockets made of leather. My husbond has practically never used it and it appears as new. Price: 250 DKK. Link to Trendsales.
---
Kopenhagen Fur, minkvest
Measurement from sleeve to sleeve and round 108 cm. Length from collar to bottom 69 cm. Inner measurement 112 cm. Size 38/40. Price 195 DKK. Appears as new, hardly ever used. Link to Trendsales.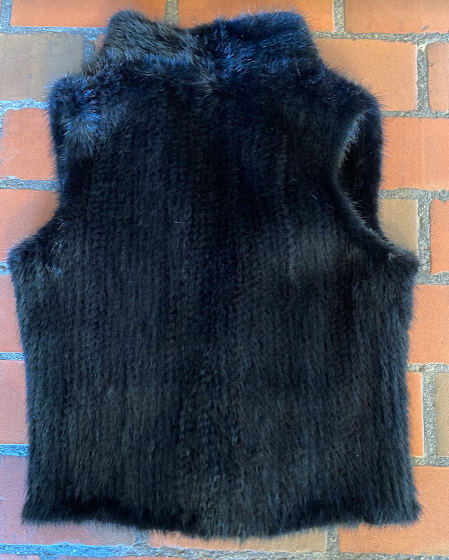 ---
Claire suede skirt
Very soft. Length 95 cm, can be cut of to the desired length. Waist 80 cm. Width below 95 cm. Size 38. Price: 150 DKK. Link to Trendsales.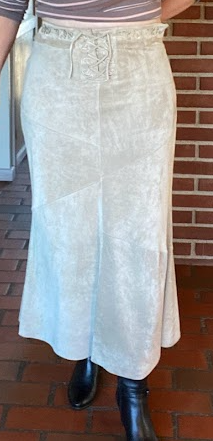 ---
Paprika suede bolero
Length 45 cm. 3/4 sleeves. Size 42. Price: 70 DKK. Hardly ever used. Link to Trendsales.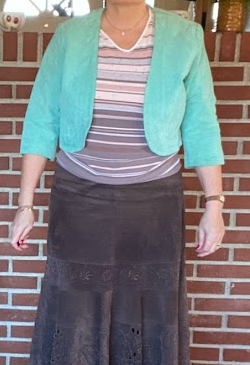 ---
---
Saki Puls suede skirt
Length 58 cm. Waist 84 cm. Width below 57 cm. Size 40/42. Price: 35. Link to Trendsales.
---
---
ecco suede shoes
Size 38. Heelhight 8 cm. Heel and soal are shock absorbing. The heel are lighter than the shoe itself. Price 65 DKK. Link to Trendsales.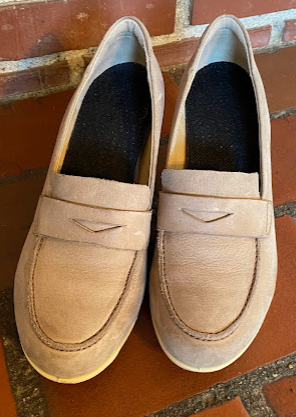 ---