---
INDEX  – Guided tour on how to benefit most, when visiting my website. Enjoy 😊
---
From round collar to V-collar
This blouse originally had a round collar. I cut it open in V-shape. As the blouse is made of very delicate fabric, I sewed the edge with a ribbon afterwards. Then I found a very nice collar from another blouse and added it to the new collar.
---
A worn-out round collar changed into something usefull
This has always been one of my favorite blouses. And as such it was nown worn-out. I opened the collar into a V-shape and added some fun buttons. Unfortunately they changed color during washing so instead I crocheted on the edge instead. The thread I used was very thin, making the collar very very nice.
---
From smooth to rough
A very dear friend gave me her minkstola, which I'm very fond of. The only problem was, that I wanted to use it as a scarf but it was much to smooth and kept slipping. I found some Angora yarn with lots of colors and crocheted an edge all the way round the scarf. Now it doesn't slip and I can wear it more often. It means a lot to me, because it reminds me of my very dear friend, who is no longer with us.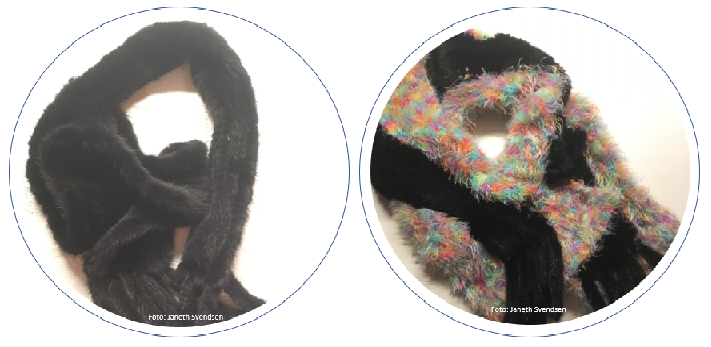 ---