From ordinary to elegant
The collar has been changed from round to V-neck and a lace added to the new edges. The sides in both blouse and pants are opened and added with white lace. It makes the sides open just a little bit and also only a little bit transparent. The waist has small pieces of elastic and no zipper. If you want to add a zipper, let's see how this could work. Breast: 98 cm. Length: 58 cm. Waistline in pants: 80 cm. Length in pants: 94 cm.
Price: 295 DKK. Itemno.: 2020-02-39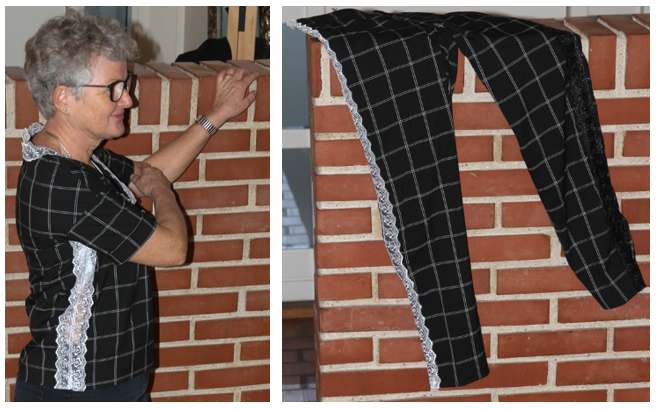 I have some Petite redesigns that I would like to show, and I need some Petite models to help me with that. In addition I'd like to hear from Petite sizes, what it is that you might be looking for in the shops, and never are able to find.
---