Fleecejacket
One of my absolute favorite jackets, is this pink fleece jacket. Which, by the way, is bought in a recycling shop for 40 DKK. As you may know by now, I love colors, especially pink and also the femine design – sometimes combined with raw jeans etc. All I did with this jacket, was to add lace to the collar and pockets.

---
From boring housecoat to fun kimono
My "once-upon-a-time" fabulous housecoat, has always been a few sizes to big for me. And even though it was a heavy and good quality it has always been a bit boring. One day I cut of a bit of each side, took of the sleeves andmade them shorter. The belt was replaced by a zipper. And some lace was added all the way around to match the red edge.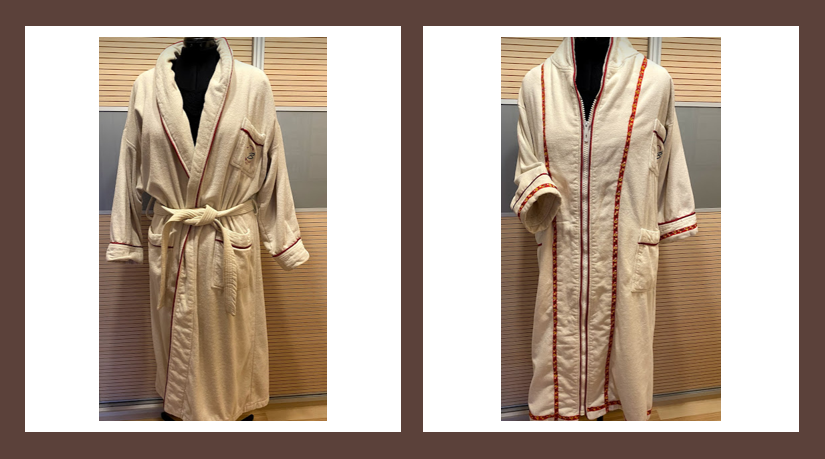 ---